History of Alberts
Albert's has been serving up the best in family values since 1959.
We have an extensive menu featuring:
Golden Buttermilk Pancakes
Traditional Bacon & Egg Breakfasts
Delicious 3 Egg Omelettes
Famous Weekend Only Eggs Benedict
Your Favourite Sandwiches — Done the good Old Fashioned ways
A Wonderful Selection of Fresh Salads
Awesome Burgers
Terrific Home-Style Dinners — Like Liver 'n Onions and Veal Cutlets
With our 55+ menu section and our kids menu, we have something for everyone. Any time is the right time for Albert's. We serve fresh food fast not fast food.
Considering Albert's 55+ years of providing quality food, reasonable prices and excellent service, we constantly adapt to the changing trends while at the same time ensuring all your old favourites are there for you.
Throughout our history in the greater Edmonton area, we have given back to the community in a variety of ways including the Albert's Family Playground at the Glenrose Hospital, The Albert's Family lounge at the Glenrose, as well as ongoing support of the Edmonton Public Libraries, Meals on Wheels, the Food bank and many other local charities and community groups.
Welcome to our Kitchen.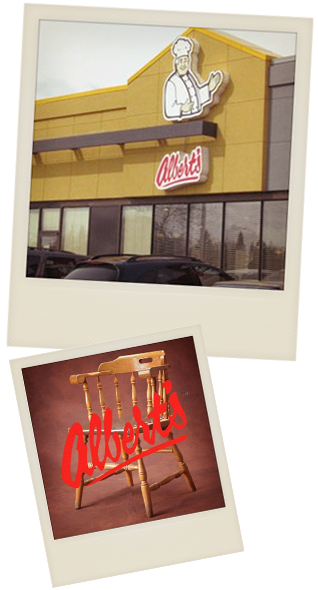 Community Involvement
Meals on Wheels
Albert's sponsors the Organization, Meals on Wheels. Edmonton Meals on Wheels is a local non-profit and registered charitable organization that provides home-delivered meal and food services to diverse mix of people. We have been honoured to provide the breakfast meal from December 2014 – April 2015. The meal consisted of cereal, milk, a house made baked item,
fruit, and juice. Each packaged meal included a coupon for a free entree with a purchase, and a free sticker.
For more info: http://mealsonwheelsedmonton.org/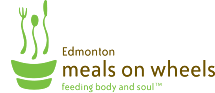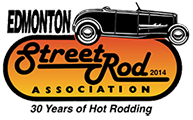 Edmonton Food Bank – Annual Fall Harvest Luncheon
Albert's has been proudly serving its local food bank for 14 years. In 2001, a commemorative luncheon was held to acknowledge the Food Bank's 20th year of operation. Albert's Family Restaurants enthusiastically came on board to provide the food to this inaugural fundraiser and remembrance. After 14 years, Albert's continues to provide the amazing food to the yearly Harvest Luncheon. The Luncheon includes a special guest speaker, a live auction, and the Canada Safeway Can's Lottery. Guests are also able to chat with staff and friends of Edmonton's Food Bank in a fun, informal, lunch setting.
For more info: http://www.edmontonsfoodbank.com/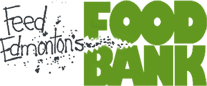 Glenrose Hospital
Albert's believes in the value of family. We have supported the Glenrose Hospital Rehabilitation in Edmonton by donating the Albert's Family Playground at the hospital grounds for kids to enjoy. Secondly, we donated the Albert's Family Lounge in the hospital so that families can have a comfortable place to spend time together.
For more info: http://www.albertahealthservices.ca/facilities/grh/


Other Charities
Albert's is consistently involved in various charities and events within the local community. Follow our Facebook and Twitter to get updates on what we are doing!
More than Pancakes
by Monica Eggink
Albert's Restaurant owner Leslie Krushinsky and her staff hosted a customer appreciation event on July 31st to thank their most faithful customers for their business, and to remind them about a planned summer holiday closure. I was invited to the event to talk to a few of the people there. Server Claudine Lajoie ushers me around the room, introducing me to people like they are her old friends. Which I suppose they are. What do I learn about Albert's?

 They serve a good breakfast. I know this from my own periodic weekend visits with my family. And I hear everyone say it at this event. David Hockett is in the armed forces; he insists that this Albert's location has the best breakfast he's had anywhere in the world. "I come here once a week. I've had breakfasts in Denmark and England and Germany and France. But this here is the best breakfast, I'm gonna say, that I've had on the planet."

 Things haven't changed much over the years, and customers like it that way. Irene Kurzitza and her husband Roland raised 3 kids in Westmount. They live in Jasper Place now, but they still come to this Albert's every Sunday for breakfast. Irene likes being able to count on the consistency of the place. "They don't have to change stuff. We like that," she declares. "I love that poster," adds Roland. "It says, 'Our signature spices are salt and pepper.' Doesn't have to be a blend or a fusion. It's a little bit old-fashioned."

 People love Leslie, and she has a big heart. Randy Roach and his wife Susan have been coming to Albert's for 20 years. "Everybody knows Leslie. Leslie collects people. She'll spend time with everybody. Homeless people come here. She finds them something to eat," says Randy. Susan chimes in with more tales of Leslie's understated philanthropy: "She'll keep an eye out for the older guys that are on their own. She'll make up a plate for them at Thanksgiving to take home."

 Not everyone knows that Leslie is the owner. She is a reluctant star. At the appreciation event, she doesn't want to pose for a photo. She wants me to take a picture without her knowing about it. She started working at Albert's 27 years ago. "I've been the owner for 6 years, but I've never come out openly about that. I just carried on the way things were," she tells me.

 Albert's was threatened with closure. "That's how I became the owner," says Leslie. "I believe in this place. I believe in the people. I love the people who come here. I'm very attached. I've seen kids grow up. I love this place. It's a community place."

 It's a community place. Many of the people that I speak to use Albert's as their regular get-together location for their family or friend group. René Hebers has been coming every Thursday morning with a group of 5 or 6 friends for 12 years. "We all belong to churches, and this came out of an organization called Promise Keepers. We hold each other accountable to make sure our marriages are doing well, being good husbands and dads." Grant Nicol is here with his cousins Donna and Diane. "We all come as a family," he says. "I live in Riverbend. But I lived here in Westmount; I used to walk here. I came here lots. I knew Leslie when she was very young, working here, years ago. I'm part of this family group, and we come out here every Saturday morning. Somethings there's 7 of us, somethings 8, or as many as 11 if they all come." Grant enjoys getting to know the other regulars: "When you keep coming to the same place, there are other people that com here, that we now know. We now feel like we are all part of the same family. We speak to them, they speak to us. And then if you see them other than here, we chat and visit, so it's like meeting new friends."
Susan Roach tells me she and her family come for the people. Her husband Randy enjoys getting to know other people's stories. "Those people over there are beekeepers," says Randy. "So when we see them, we talk about the bees and ask how their honey is doing. There's a couple of ladies in here who are nurses. One of them is 74 years old, and says she's retiring on August 14th. 74 years old! Claudine, who works here, has worked as a school substitute teacher at my granddaughter Selene's school."

 Leslie wants you to come by. "I'd like Westmount residents know we're here," says Leslie. "And to support us. We live in an old building, just like Sideliners, and everybody knows what happened to Sideliners. We face that all the time. We're just a small business trying to stay alive in the neighbourhood. That's what I want people to know."
Albert's Family Restaurant is at 10604 124th Street. They're open Mon-Sat 7-3, Sun 8-3.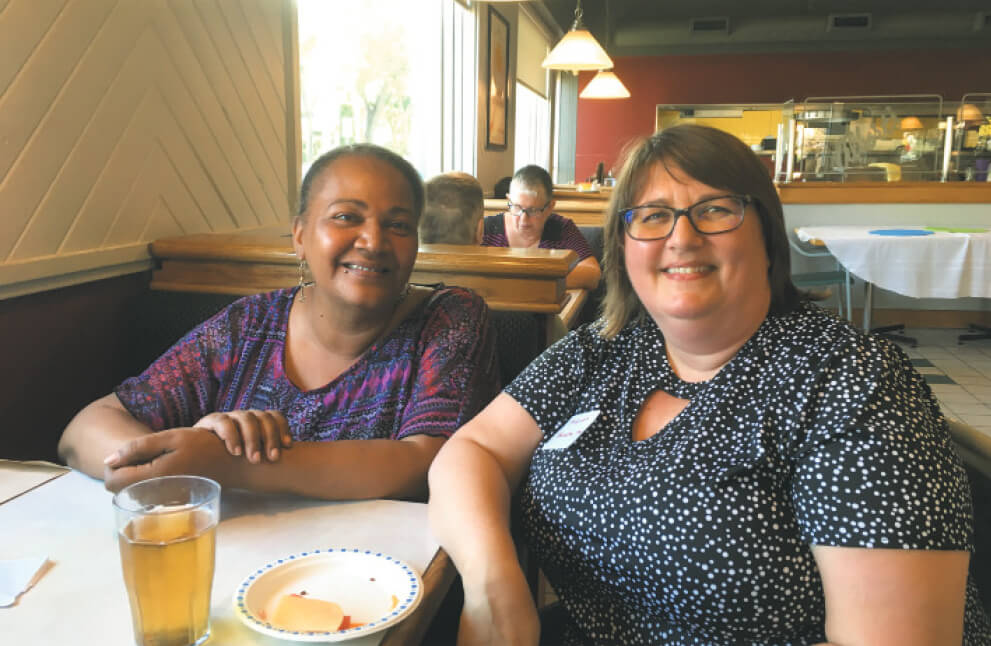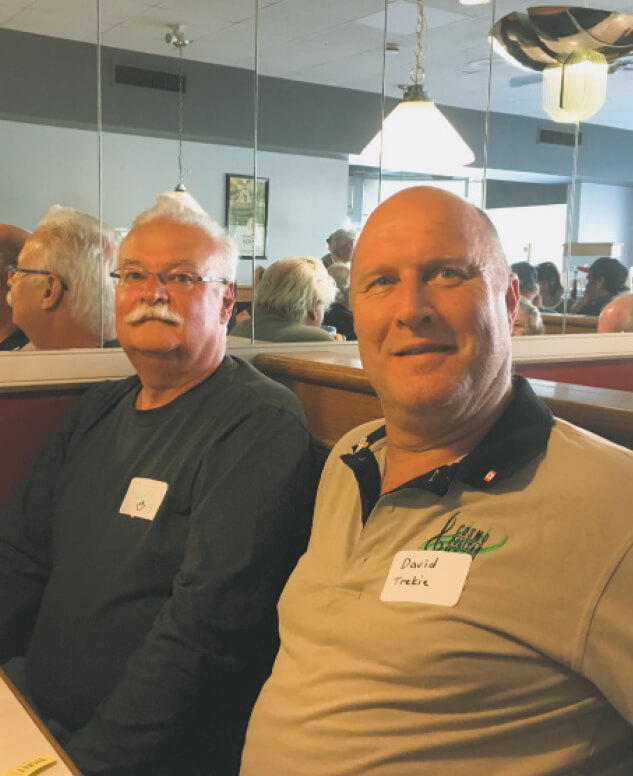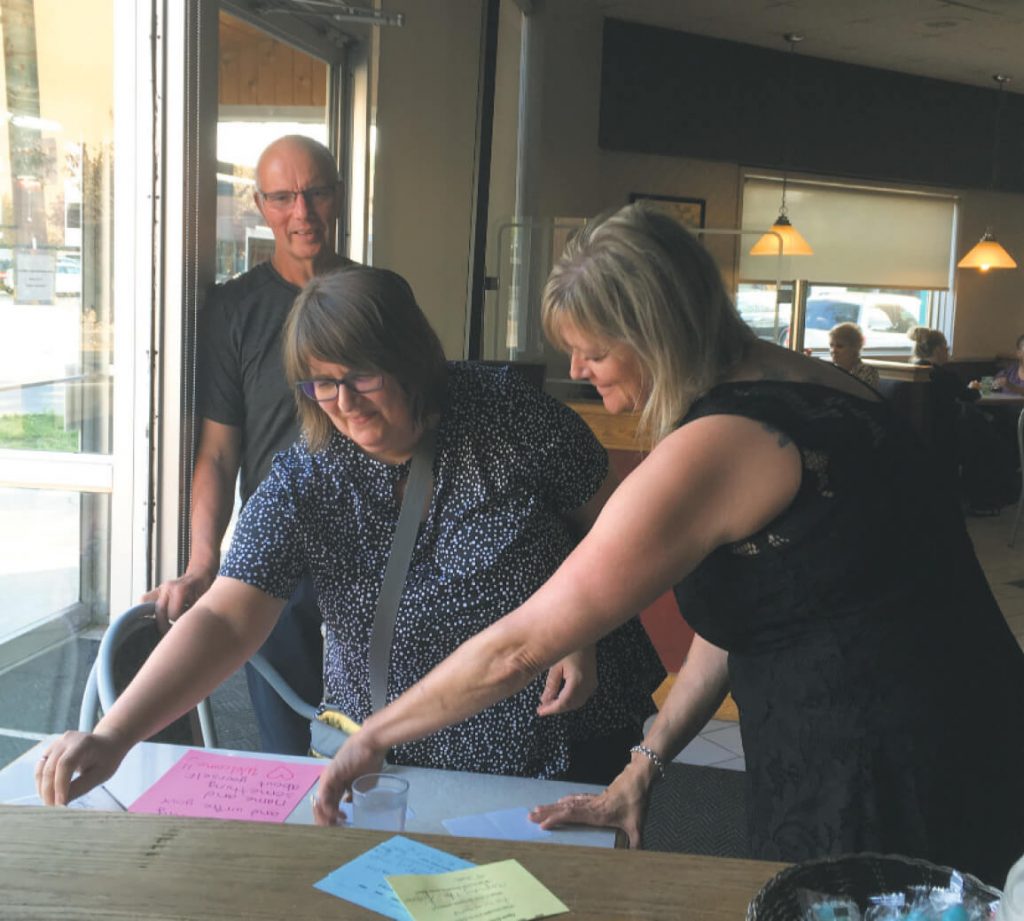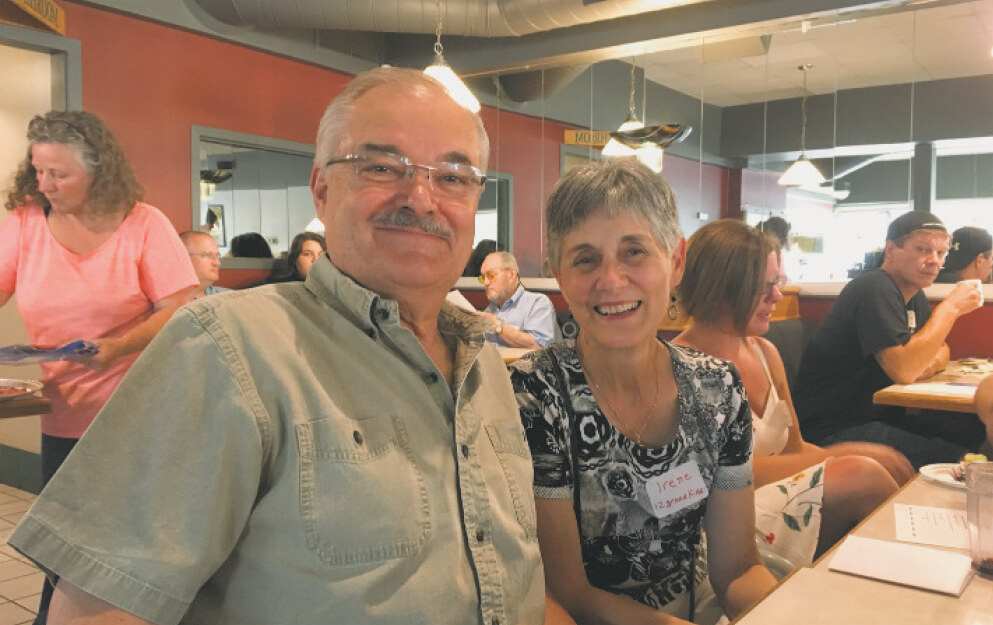 Franchising Opportunities
Want to be your own boss? Want to partner with a company with over 50 years of achievement? Albert's Family Restaurant is now offering franchise opportunity to the right kind of people. Download our brochure to learn how you can get your franchising opportunity.