History of Alberts
Albert's has been serving up the best in family values since 1959.
We have an extensive menu featuring:
Golden Buttermilk Pancakes
Traditional Bacon & Egg Breakfasts
Delicious 3 Egg Omelettes
Famous Weekend Only Eggs Benedict
Your Favourite Sandwiches — Done the good Old Fashioned ways
A Wonderful Selection of Fresh Salads
Awesome Burgers
Terrific Home-Style Dinners — Like Liver 'n Onions and Veal Cutlets
With our 55+ menu section and our kids menu, we have something for everyone. Any time is the right time for Albert's. We serve fresh food fast not fast food.
Considering Albert's 55+ years of providing quality food, reasonable prices and excellent service, we constantly adapt to the changing trends while at the same time ensuring all your old favourites are there for you.
Throughout our history in the greater Edmonton area, we have given back to the community in a variety of ways including the Albert's Family Playground at the Glenrose Hospital, The Albert's Family lounge at the Glenrose, as well as ongoing support of the Edmonton Public Libraries, Meals on Wheels, the Food bank and many other local charities and community groups.
Welcome to our Kitchen.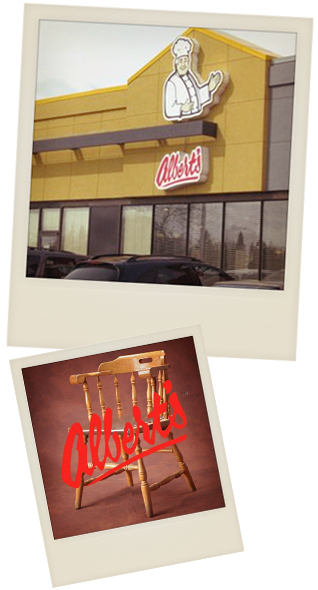 Community Involvement
Meals on Wheels
Albert's sponsors the Organization, Meals on Wheels. Edmonton Meals on Wheels is a local non-profit and registered charitable organization that provides home-delivered meal and food services to diverse mix of people. We have been honoured to provide the breakfast meal from December 2014 – April 2015. The meal consisted of cereal, milk, a house made baked item,
fruit, and juice. Each packaged meal included a coupon for a free entree with a purchase, and a free sticker.
For more info: http://mealsonwheelsedmonton.org/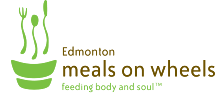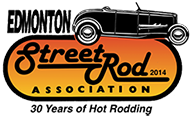 Edmonton Food Bank – Annual Fall Harvest Luncheon
Albert's has been proudly serving its local food bank for 14 years. In 2001, a commemorative luncheon was held to acknowledge the Food Bank's 20th year of operation. Albert's Family Restaurants enthusiastically came on board to provide the food to this inaugural fundraiser and remembrance. After 14 years, Albert's continues to provide the amazing food to the yearly Harvest Luncheon. The Luncheon includes a special guest speaker, a live auction, and the Canada Safeway Can's Lottery. Guests are also able to chat with staff and friends of Edmonton's Food Bank in a fun, informal, lunch setting.
For more info: http://www.edmontonsfoodbank.com/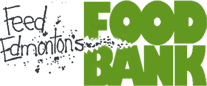 Glenrose Hospital
Albert's believes in the value of family. We have supported the Glenrose Hospital Rehabilitation in Edmonton by donating the Albert's Family Playground at the hospital grounds for kids to enjoy. Secondly, we donated the Albert's Family Lounge in the hospital so that families can have a comfortable place to spend time together.
For more info: http://www.albertahealthservices.ca/facilities/grh/


Other Charities
Albert's is consistently involved in various charities and events within the local community. Follow our Facebook and Twitter to get updates on what we are doing!
Franchising Opportunities
Want to be your own boss? Want to partner with a company with over 50 years of achievement? Albert's Family Restaurant is now offering franchise opportunity to the right kind of people. Download our brochure to learn how you can get your franchising opportunity.